The OVF step-by-step guide when purchasing your first home
This is a Step-by-Step guide on purchasing your first home By: Ellen Hyslop – Business Case Handler at Open Vision Finance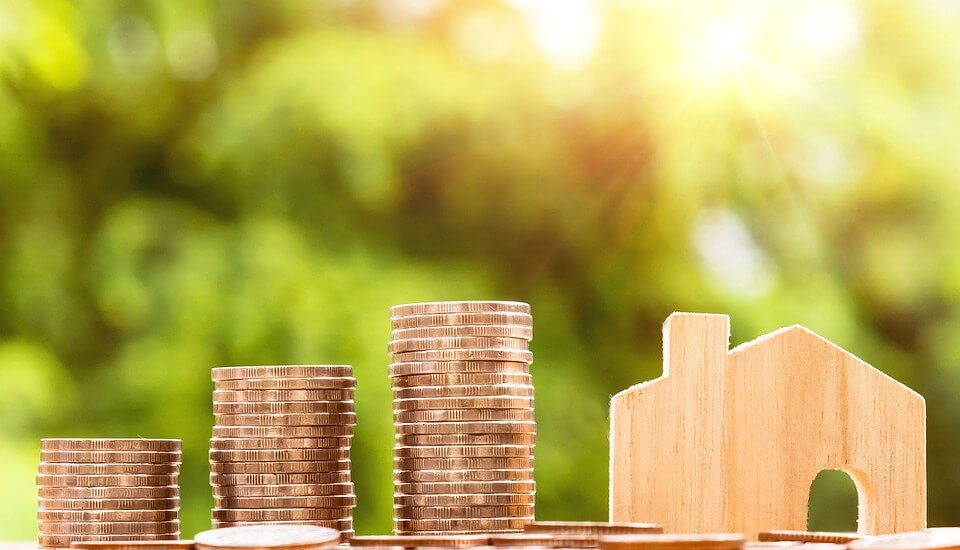 If you're reading this, my guess is that you're looking to purchase your first home – how exciting! You have your deposit in place whether it's from savings, inheritance or a gift from a loved one, and you've been on the lookout for that first home you've always dreamt of. It's only now that you may realise, you're not actually entirely sure what the next steps are…
In this article I hope to simplify the main steps of purchasing your first home, so the process doesn't seem as mindboggling as you first may have thought. Not only do I want to simplify it, but I also want to offer you the helping hand you may need.
Step 1. Find out what you can afford to borrow on a mortgage
Before you go out on a search for your new home, it's always a good idea to have a figure in mind of what you can afford to borrow, along with your deposit so you know what budget you're looking at. A Mortgage Adviser here at Open Vision Finance can help you with this by reviewing the interest rates, lending criteria and affordability with the whole of the market, identifying the best lender suited to you depending on your needs and circumstances.
Step 2. Decision in Principle
When you start your property search and find the property – you will need to put an offer forward to the Estate Agent stating a purchase price that you would like to purchase the property for… which may be accepted straight away, or you may be required to negotiate further, until you agree the purchase price. In order to put yourself forward as a very proceedable buyer, it is good to have a decision in principle certificate that you can give to the Estate Agents with your offer, or just afterwards in some cases.
What is a decision in principle? A decision in principle is a certificate from a lender stating that they agree 'in principle' to give you a mortgage, based on their affordability assessment and credit score. This decision isn't a guarantee that they will lend – as this will be subject to a full mortgage application and assessment, however in most cases a decision that has been accepted, as long as the information detailed within the application is accurate the mortgage should be formally offered following a full mortgage application. This is something that your Mortgage Adviser will complete for you and will include us detailing some basic information to the Bank/Building Society such an income details, credit commitments (loans, credit cards), dates of birth, three years address history etc.
Open Vision Finance would typically arrange a 'First Appointment' with you to ascertain your situation and obtain your personal details, written up in a fact find. It is this information that will be passed onto the lender for the decision in principle request.
Please remember that a decision in principle does involve a credit search, of which some lenders may leave a hard footprint against your credit report, which may subsequently impact your credit score. It is really important to seek advice from a mortgage adviser before submitting any decision in principle requests due to this.
Step 3. Find a house and get an offer accepted
Following the initial steps… you will know how much you can borrow, how much you are able to purchase for and that you have been accepted! You can now search for your dream property!
Once you've found your dream home, and you know it is the one, don't waste any time in contacting the Estate Agent and putting an offer in. Once your offer is in, it can feel like a bit of a waiting game, sitting patiently, but try not to let your mind get away from you. If you've put in a sensible offer, then there is no reason for it to be declined. With that, if it does happen to be declined, what is stopping you making another? It can often take a few suggested offers before an amount can be agreed. Just ensure your offers are sensible not to offend the vendor, or to step out of your budget.
Step 4. If you haven't already, now is the time to instruct your Solicitors
When you agree a purchase price, you will need to:
Instruct a Solicitor
Apply for your mortgage
These above two steps will usually run alongside each other – as the solicitor's process and mortgage process can take a long period of time, so it is best to get both started straight away! The nominated solicitor will be responsible for the legalities with purchasing your home. There are a number of legal documents and checks that will need to be completed when buying a property, including; checking the contract documents, checking the property boundaries being purchased, any access or restrictions for the property, reviewing any surveys completed, raise enquiries / questions about the property, negotiate exchange and completion dates, update the Land Registry with new property ownership details and any other legal works required. The Solicitors will usually ask you for a sum of money upfront (usually around the £300) to cover the costs of the upfront searches to be carried out (Water and Drainage, Local and Environment, and Coal Mining, if necessary). The upfront amount paid will be deducted from your final solicitor's bill payable on completion.
Once instructed, your solicitor will send to you a questionnaire to complete in relation to your purchase to ensure they have all of your details, the details of the property being purchase and mortgage adviser details.
At Open Vision Finance, we recommend a trusted solicitor that we have worked alongside for a number of years. We find this to be the best way, as it ensures we can look after you each step of the way, helping with any paperwork you may be confused by, and getting you regular updates on how your case is progressing. Generally, we try to take all pressure away from you making your first purchase experience an enjoyable, stress free one.
Step 5. Apply for your mortgage
This step is one of the most important throughout the process – applying for your mortgage offer! Receiving a Mortgage Offer is essentially the mortgage lender saying that based on the information they have been provided, they are happy to lend you the large sum you have applied for. The journey from application to formal offer stage is not always straightforward – lenders can request a lot of information from you! They'll need to assess your income and expenditure, they will want to know how much you're spending on child care a month, whether you've missed credit payments previously, whether the house you're buying is suitable to secure your loan against – the list can often seem endless.
Not only will the lenders want this information, they'll also want proof. They can request anything from your latest payslips, to months worth of bank statements or letters from your employer. This is where we are here to help you! Through this application process the Bank/Building Society won't contact you, we will act as a link between you and the lender to bring about an agreement to lender, to have your mortgage offer issued as soon as we can! Hopefully reducing a lot of stress!
Step 6. Parting with your deposit, and exchanging contracts
At this stage, you are so close to picking up the keys to your new home; it might actually feel a little surreal! Once you have signed the contracts and read through the reports that your solicitor has put together for you, you're ready to Exchange Contracts on your new home!
On exchange, your solicitor will go through and agree the Contract with your vendors solicitor over the phone on a recorded line, before sending them via post. Your solicitor will require your deposit to enable exchange of contracts, however this will not be sent to the vendors solicitors until completion, along with your mortgage funds.
It is important to remember that once you have exchanged, you are now legally bound to purchase the property. There will be large charges and penalties to pay should you decide to pull out at this point.
Step 8. It's completion day – welcome to your new home!
Congratulations – you're now a homeowner! Today is the day you pick up your keys, the last step of our guide. Today your solicitors will be working hard sending your deposit and mortgage funds to your vendors solicitors, the vendor will be ensuring the Transfer Deed is signed and completed to the property. The Solicitors will now formally report to Land Registry that the property is registered in your name.
Finally, you can breathe a sigh of relief, you have done it and we couldn't be happier for you.
If you have any questions, or have found this article useful and wish to contact one of our experienced mortgage advisers, please get in touch using the contact details below;
01823 444022