Help to Buy Equity Loan – Five Year Milestone!
This is an article on the Help to Buy Equity Loan – Five Year Milestone By: Kelly Lush – Company Manager and Mortgage Adviser at Open Vision Finance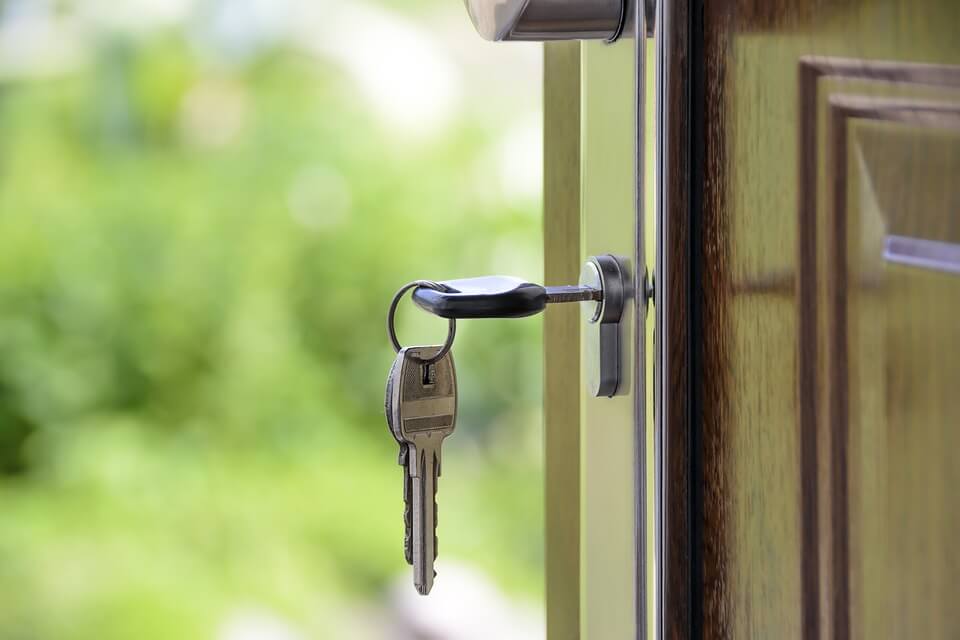 In April 2013 the Government launched the Help to Buy equity loan. This scheme enables first time buyers and home movers to purchase brand new homes with just a 5% deposit. The Government then lends up to 20% of the cost of the new build home, interest free for the first five years, with the remaining 75% of the property's value being facilitated by a mortgage.
Following the commencement of the scheme, it was reported that very few completions took place until the third quarter of 2013. This means than some of the very first people to have taken up the scheme have now reached the fifth anniversary of the scheme and as such, have now reverted to paying interest due on the equity loan amount outstanding. This also means that many other people will be approaching their 'Five-Year Milestone' with interest payments becoming due.
It is a great scheme to get first time buyers onto the housing market and home movers further up the property ladder. Since reviewing many clients' mortgages and circumstances, it has become apparent that many of them do not know or understand how the scheme actually works. This may be due to the way in which the product was initially sold to them and contributed with the fact that it can be hard to remember all of the terms and conditions of a scheme signed up for five years ago, if not longer for some…
It is so important for all clients to fully understand the equity loan arrangement that they already have or are about to have in place, so that they are aware of the additional commitments that come with this scheme, after the five-year anniversary. Advice with a mortgage adviser is paramount!
Why is the Five-Year Milestone so important to be aware of?
For the first five years, you don't pay interest! At the start of year six (after five years of ownership), monthly interest payments then become due. Interest starts at 1.75% with it increasing slowly year-on-year by 1%, plus the Retail Price Index (RPI) rate, until the loan is paid off.
For example – you have reached year six and the original purchase price of your home was £200,000, the equity loan at the time you purchased your property was £40,000 (based on the full 20% of the scheme being utilised). The interest is only payable on the original loan amount. If your house price has increased to £250,000, you will owe £50,000 if you were to repay the equity loan in full, but the interest charged will be based on the original £40,000 equity loan taken.
During this sixth year, the interest due will be based on a rate of 1.75%, which equates to £700 interest due for the year and requires monthly payments of £58.33 (in addition to your usual monthly mortgage payment).
If in year seven, if the RPI remained at 4%, the interest rate payable would increase to 1.84% (an increased amount calculated at 4% (RPI rate) plus 1%), which would then equate to £736 interest due for the year and increased the monthly interest payment to £61.33 (in addition to your usual monthly mortgage payment).
Year eight, nine, ten etc. would continue to increase the interest rate payable until the loan is paid off.
Remember – the payments you start to make from year six onwards are INTEREST ONLY and will not be repaying any of the equity loan balance outstanding.
If the equity loan is repaid before the Five-Year Milestone – NO interest will need to be paid.
What are the options after the Five-Year Milestone?           
1. Repay PART or ALL of the equity loan
The amount of the Help to Buy Equity Loan to be repaid is based on the current market value, not the original equity loan amount which was borrowed or a fixed amount against the value. Again, another incorrect understanding which I have seen when reviewing clients' situations.   If house prices have increased, it is likely the amount to be paid back to the Government will be more than the original equity loan you took out.
The equity loan can be repaid in minimum of 10% increments. Based on the above example, if the current value of your home is £250,000, the equity loan to be repaid is £50,000 (based on the full 20% of the scheme being utilised), enabling a minimum repayment of 10% = £5,000.
This can be done with savings, bonus payments from employment, gifted funds from family or remortgaging to capital raise (borrow additional funds). Remortgaging would be dependent on your property value, potential wage increases following the five-year period and mortgage affordability.
Paying part of the equity loan can be beneficial for you, as along with reducing the overall liability owed, should there be a balance outstanding after the 'Five-Year Milestone' it would be a lower amount than if overpayments hadn't been made at all and therefore any interest that would become due, will be based on the reduced amount. This may also give you better chances of being able to remortgage and capital raise in the future, as you are not relying so heavily on being able to borrow all of the additional funds required by means of a mortgage – which may be restricted based on earnings, property values and lending criteria.
It should never be assumed that house prices will increase or remain the same.
2. Sell
The entire equity loan balance can be repaid at the point you come to sell your property and move home. Again, the figure to be repaid will be based on the current market value, not the original equity loan amount that was borrowed or a fixed amount against the value.
Until 2021, home movers (not just first-time buyers) can look to use the scheme again to potentially upscale and purchase a larger new build property.
3. Pay Interest
You do not have to repay the equity loan at all, partly or in full. You can pay any interest that is due on a monthly basis and continue to do so, whilst you feel the monthly payments are affordable. I would highly recommended that you plan ahead and seek mortgage advice sooner rather than later, to understand your options and forecast what any future interest payments are likely to be.
Obtaining mortgage advice, also allows us to review your current mortgage arrangements, ensuring you are on the best product available to you based on your circumstances. The mortgage interest rate could be reduced if you are not on the best deal or have reverted to your existing lenders variable rate, by reviewing this, it could impact your monthly commitments overall – assisting with the affordability of any interest payments due.
Help to Buy – End Date
The Government have advised that they are revising the Help to Buy scheme which is due to end in 2023 and there will be new restrictions applied in 2021 (to run for the final two years of the scheme), which will only then enable first time buyers to use the scheme, with price caps on Help to Buy properties. As of 2021 home movers will no longer be eligible for the scheme. The revised scheme is due to focus on first time buyers and enable them to get onto the property ladder and pay realistic prices.
Help to Buy Financial Advice & Review – with Open Vision Finance
Planning ahead and seeking mortgage advice sooner rather than later, to understand your options and have a clear strategy is crucial! Get in touch with Kelly Lush at Open Vision Finance – 01823 444022!
If you have a Help to Buy Equity Loan in place or are thinking about using the scheme – I would recommend speaking with us, to review all of your options and ensure you have a plan in place. Open Vision Finance are specialists in relation to the advice around Help to Buy Equity Loan schemes – so we are a great place for you to start!
It is important to us that you fully understand the scheme, how it works and what is expected from you after the initial interest free five-year period. You will be prepared for any future monthly payments, enabling you to budget accurately for when year six arrives.
For some, a remortgage will be a suitable recommendation and for others we may decide to look at other options to ensure you can manage your mortgage payments and interest payments if applicable. Each advice process will be designed to you own individual circumstances and situation, Open Vision Finance will look into all of your options from remortgaging, staying with your existing lender or restructuring your mortgage arrangements to facilitate repaying all or pay of your equity loan, if possible.
Potential help to buy customers and existing borrowers will need assistance at all stages of any process of having a mortgage, alongside a Help to Buy Equity Loan scheme. Especially when it comes to planning for repaying the equity loan. If you are planning to repay part or all of your equity loan, by remortgage or selling, we will need to determine the value of your property now. This will need to be completed by an independent survey by a RICS surveyor (Royal Institution of Chartered Surveyors) and would normally cost in the region of £250. This is something that Open Vision Finance will look to arrange for you as part of this process, as we have established relationships with such surveyors.
Whilst you have a Help to Buy Equity Loan in place, you need to be aware of the administration fees charged by the Help to Buy agents when considering structural home improvements, remortgaging, selling or making part redemptions… it is therefore important to stay in contact with us throughout the lifetime of you having an equity loan and mortgage, as we will also deal with all of the contact required with the Help to Buy agents – which can at times be particularly difficult!
Top Tip – If you are thinking of buying brand new!
It may surprise you, but developers selling new build homes do also have margins for negotiation – as you would have purchasing on the open market. Of course, some properties will have high demand and therefore negotiations may not be available. But always ask the question and start any offer for a plot/property lower than the asking price!
Purchasing a brand-new home is great and I also highly recommend the Help to Buy Equity Loan scheme for many purchasers, as long as the terms are fully understood from outset! Just bear in mind that five years later, the home will no longer be brand new and its value 'after the new build feel' has expired, will then mean it's value will be comparative to second-hand properties of a similar nature available in the marketplace. This is key, as will be taken into account when you come to remortgage in the future or indeed sell. Before purchasing a brand-new property, I would highly recommend looking at other (previously owned) properties in the area and getting an idea of the price without the new build premium… this should help you assess whether the premium you will be paying for buying brand new is a fair amount, without leaving you in a sticky position further down the line.
Should you require any advice around the Help to Buy Equity Loan, please get in touch with us!
01823 444022