By: Rebecca Stone – Apprentice Business Case Handler at Open Vision Finance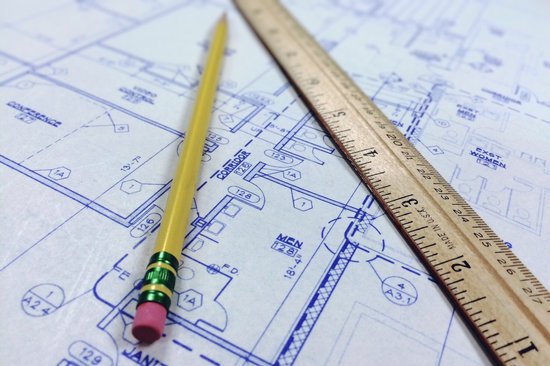 A crucial part of any property purchase and owning your home is making sure your buildings and contents insurance is correct. Open Vision Finance provides buildings and contents insurance to our clients from a panel of UK leading insurers. Many people may not feel that they need advice for a buildings and contents policy – however there are many areas to watch out for when shopping online for this type of insurance – so we would definitely recommend getting in touch with us.
Buildings Insurance
Buildings Insurance would usually cover the structure of your home, to include; the roof, walls and outbuildings, alongwith any permanent fixtures inside such as; kitchen cabinets, bathroom suites and fitted wardrobes etc.
If you have a mortgage, it will be a stipulation within the mortgage terms and conditions to ensure you have adequate buildings insurance in place against the rebuild cost of your home (reinstatement value).
When purchasing – having your insurance ready for your exchange date is key! We would typically arrange for our clients' buildings and contents insurance to be in place from exchange of contracts. As soon as you exchange on your purchase, you are legally responsible for the property and therefore if anything happened you would be responsible for it.
When choosing a policy to cover your home, it is essential to read the policy details!
READ THE SMALL PRINT – every insurer on comparison websites offer a different policy, with different policy wording and assumptions. The only way to truly know what you are getting and ways to keep your insurance valid, is by reading the small print. By not doing so, could be an costly mistake to you.
BEWARE – it may appear very quick and easy on some online comparison websites, however in order to make the online systems more streamlined and efficient, they do reduce the number of questions asked of you when quoting and applying, and therefore make assumptions about your home. Making what seems like a small incorrect assumption, can risk your policy being invalidated at the point you come to claim.
DON'T ALWAYS GO FOR THE CHEAPEST – of course, there are differences in policy wording and naturally the price of such policies. This is highlighted very clearly on comparison websites, where they often drive you towards choosing the cheapest premium, however choosing the cheapest product isn't always the best deal, as it doesn't necessarily cover you for what you need.
Contents Insurance
Contents insurance would typically cover your household belongings if they are damaged, lost or stolen. Protecting items of your home such as; furniture, TV's, technology and clothing etc.
Recent ABI statistics suggest that over a quarter of Britain's households (7.5 million) do not have any contents insurance. The average contents within each household is £35,000, this is a huge risk to be unprotected such valuable belongings and exceeds the average annual UK salary of £27,000.
Contents insurance is so vital to get right. An #OVFTip would to be to go through your own house and complete a Contents Cover Calculator! Download this from our website! Go through each room and add up all of your household goods, domestic appliances, furniture, furnishings, personal belongings and valuables. Create a grand total of everything in your house and make sure this is the amount you enter for your contents insurance in total.
How much is your contents worth in the living room (TV's, sofa etc.)?
How much are the clothes and shoes in your wardrobe?
How much are the pots and pans and the fridge?
How much are all the tools in the garage?
When it comes to claiming, if you have not entered the sufficient amount of cover, you could end up with your claim being unsuccessful due to your being underinsured. When the insurers come out to check the property for its claim, if they can add up to a total higher than the sum you 'averaged' out to be, you will be classed as underinsured and it could result in a non-payment.
Extras
Most policies are now offered with additional extras that can be added onto your policy for an additional premium:
Accidental Damage Cover – this is designed to protect your buildings and/or contents against damamge caused by 'accidents' and unintended mishaps, such as; spillages and breakages in the home. Many people don't realise how important accidential damage is and may assume contents would automatically be covered in the event of a spillage for example, however it isn't – so accidential damage being added is highly recommended.
Personal Possesions Cover – contents cover usually just covers items inside the home – not outside. If you need to cover items away from the home, such as; cameras, mobile phones, bicycles, watches or jewellery etc. you can Personal Possessions Cover to your policy.
Home Emergency Cover – this would typically provide cover with a 24/7 helpline to send an approved tradesman to make your home safe, secure and habitable. To save you the worry of having to find a tradesman at short notice or paying high emergency assistance fees.
Legal Expenses Cover – legal cover is sometimes included at no addiitoanl cost or an optional extra, depending on the company chosen. Legal cover can assist with a range of occurences from employment issues to personal injury claims.
Buy to Let
For properties that are solely for buy to let, the structure of your insurance and the benefits you require may be different. The buildings insurance will be required as a bare minimum. The contents insurance would normally be the responsibility of the tenant (unless you are offering the property furnished). Some optional extras for landlords can include; loss of rent and accidental/malicious damage cover. If you are a landlord and wish for us to review your insurance, please get in contact with us.
Get in touch with us today for a free home insurance review, where we can provide non-obligatory quotes from a panel of UK leading insurers that we recommend and tailor the policy to ensure it is suitable for your needs! Please get in touch we us on 01823 444022 or by email to advice@openvisionfinance.com.