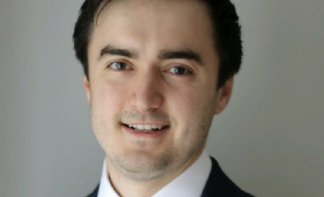 William Marshfield
Mortgage and Protection Adviser
Mortgages & Protection
William Marshfield
Mortgage Adviser
William Marshfield is a mortgage and protection adviser at Open Vision Finance.
William has a keen eye for detail in ensuring clients receive the best course of advice tailored to their circumstances, via an exceptional level of customer service. Providing bespoke advice on all areas of mortgage and protection planning, ranging from first-time buyers through to experienced portfolio landlords and everything in between. Priding himself on his availability to his clients, often working beyond our hours of 8am to 8pm to ensure he is on hand when clients need him.
After earning a Bachelor of Science with honours in Economics, William spent a little over two years as an assistant manager in Audit at Deloitte LLP, a global accountancy firm ranked No.1 in providing consulting services worldwide. After, joining the team William became fully qualified gaining the industry-recognised qualification Certificate in Mortgage Advice and Practice (CeMAP).
When finding himself a spare minute you can find William on the golf course.
01823 444022
william@openvisionfinance.com